Special Offer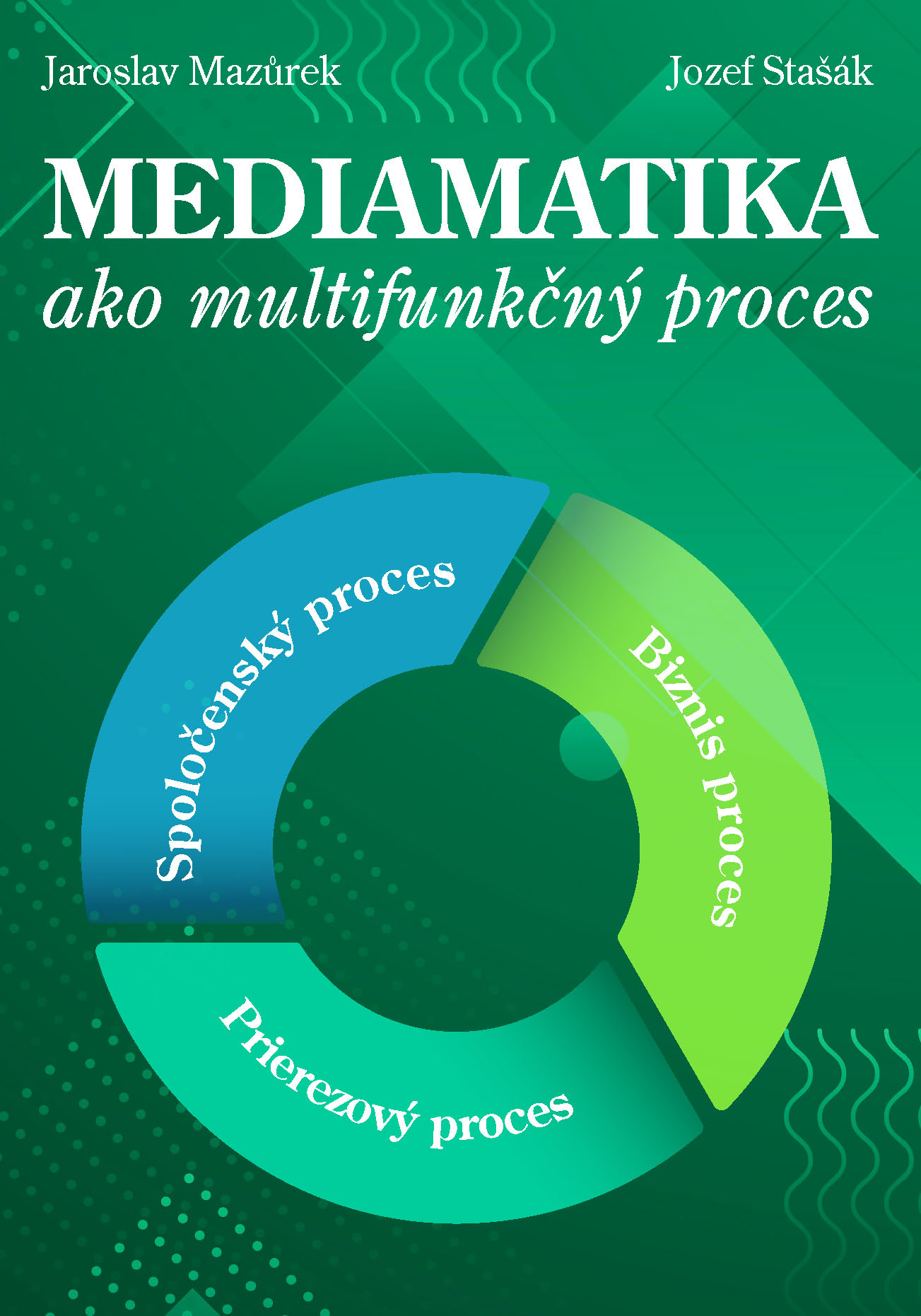 Mediamatika ako multifunkčný proces
Prof. PaedDr. Jaroslav Mazůrek, CSc. , RNDr. Jozef Stašák, PhD.
Education
Každý podnikateľský subjekt možno chápať ako jednotu riadeného a riadiaceho systému, kde riadený systém tvoria pozemky, budovy, personál, technologické zariadenia a iné investičné celky a riadiaci systém pozostáva nielen z biznis procesov, ktoré je potrebné spravovať a riadiť, ale jeho súčasťou sú ľudia, ktorí medzi sebou komunikujú a vstupujú do vzájomných vzťahov a iniciujú zodpovedajúce spoločenské procesy, ktoré bezprostredne ovplyvňujú priebeh ekonomických procesov, definujú kultúru vzťahov a píšu históriu existencie a funkcionality danej komunity alebo spoločnosti.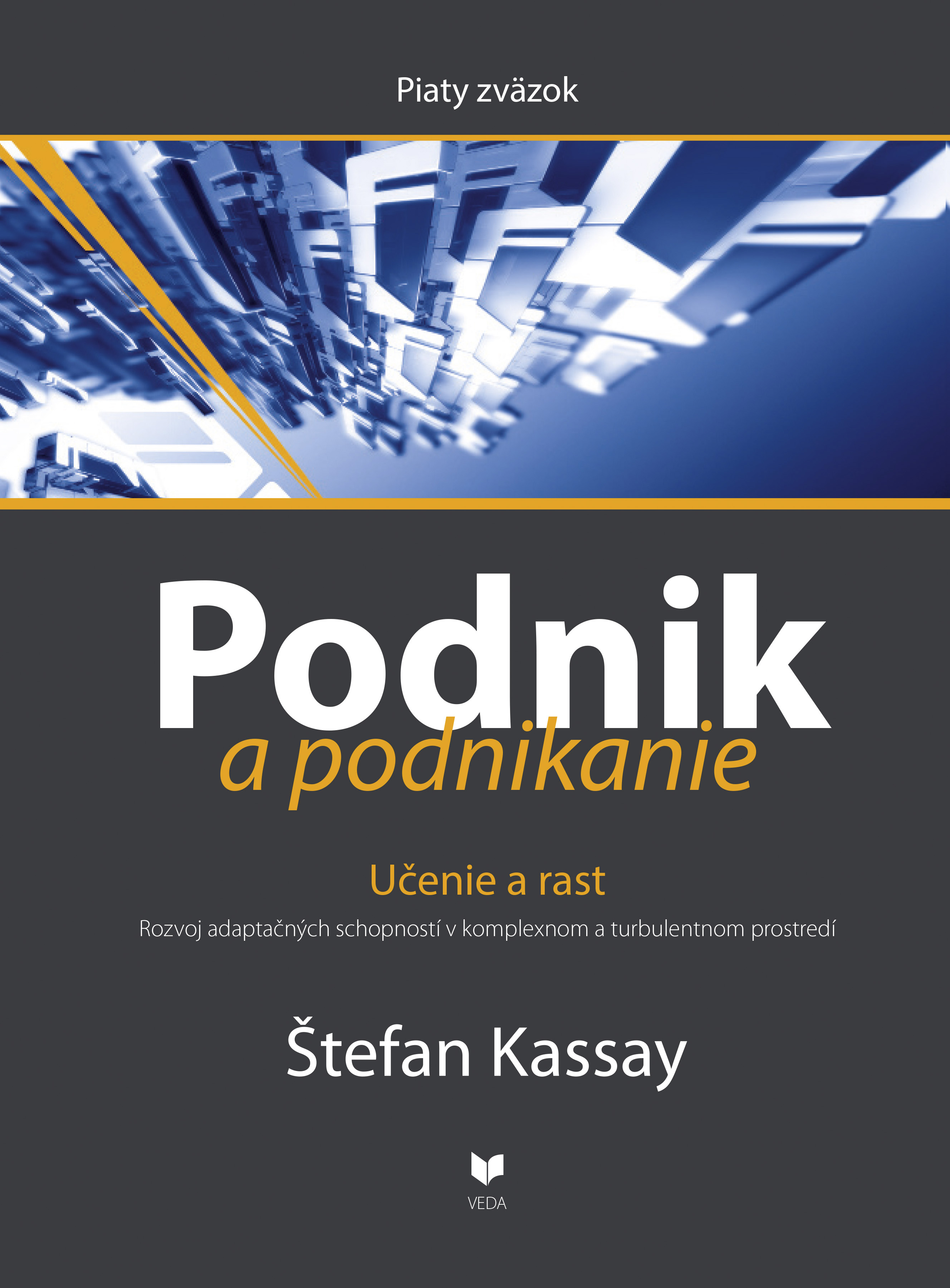 Podnik a podnikanie: Učenie a rast
Dr. h.c. mult. prof. PhDr. Ing. Štefan Kassay, DrSc.
Economy
Piaty zväzok Podnik a podnikanie
Učenie a rast
Rozvoj adaptačných schopností v komplexnom a turbulentnom prostredí.
Podnik a podnikanie – Učenie a rast – hovorí o nevyhnutnosti spájať teóriu s praxou. Kassay v knihe upozorňuje aj na to, aby sa manažéri celoživotne vzdelávali. "Učenie a rast je v rýchlo sa meniacom podnikateľskom prostredí nevyhnutnosťou. Teoretické závery sú odrazom podnikateľskej praxe i mojich osobných skúseností," tvrdí. Celá pentalógia bola realizovaná pod gesciou Európskej akadémie vied a umení. To vysvetľuje aj "šírku záberu". Autor síce zdôrazňuje to, že nosnou témou aj v piatom zväzku je podnikanie. Kassay spolu s grafikom sa realizovali aj prelomovým prístupom ku grafickému spracovaniu, najmä piateho zväzku monografie. Aj z výrobných prevádzok zaznievajú hlasy, že "treba zachovať jednotu obsahu a formy". Spojenie technických a humanitných vied vytvára úplne nový pohľad na autorskú tvorbu. Na základe jeho vlastných skúseností sa ukázalo, že spojenie vedy, osobitne vied o kultúre s inžinierskym myslením, je užitočné. Tiež je potrebné využiť talent mladých ľudí a preniesť kus umenia aj na nové obaly a klásť väčší dôraz na balenie produktov pri predaji konečnému používateľovi.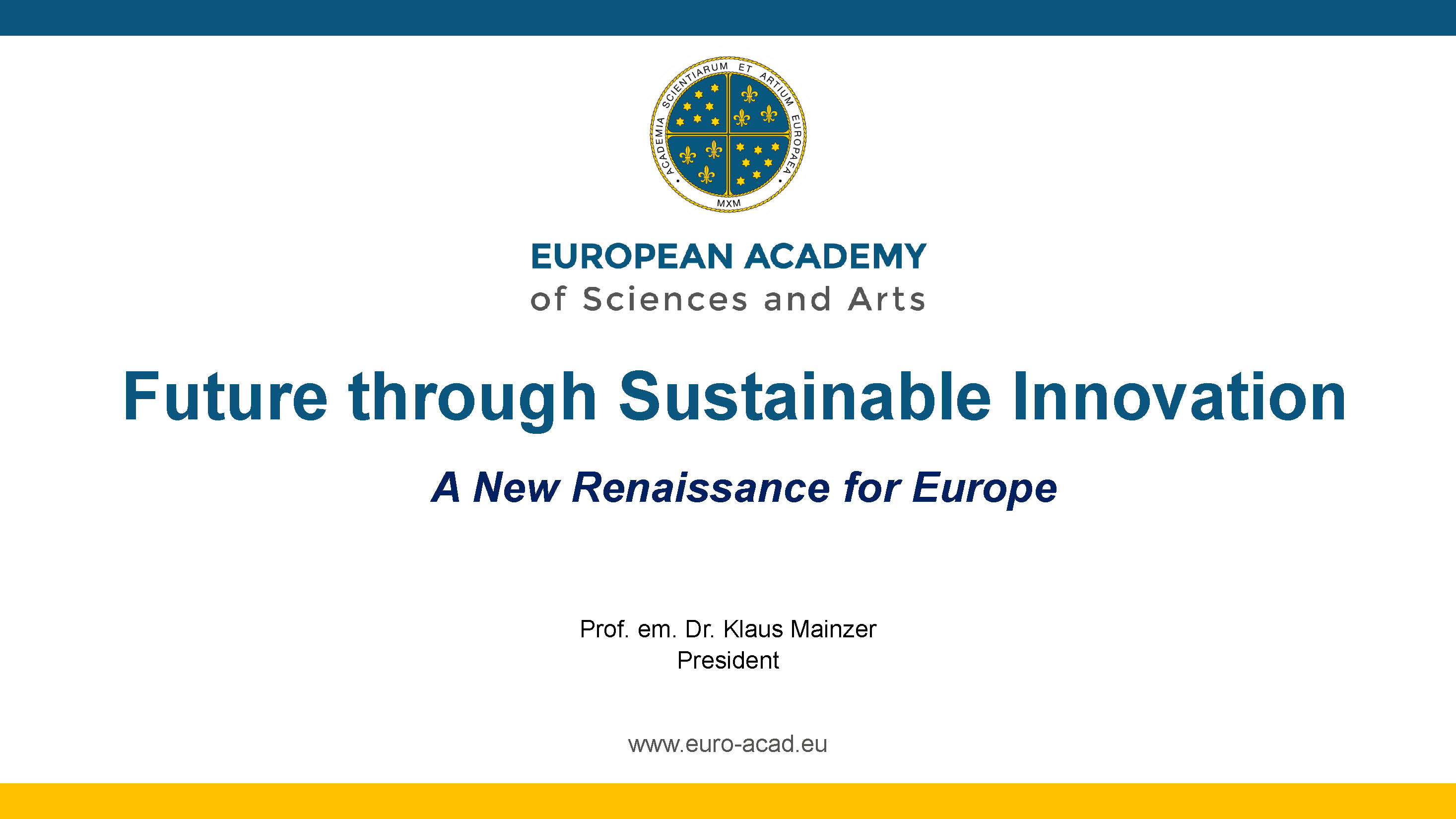 Klaus Mainzer: Future through Sustainable Innovation
Prof. Dr. Klaus Mainzer
Informative
Prof. Mainzer (*1947) works as a philosopher of science on the fundamentals and future perspectives of science and technology. The focus is on basic mathematical research and computer modeling of science and technology. He became known as a complexity researcher who focuses on complex systems, algorithms and artificial intelligence in nature, technology and society.
Prof. Mainzer studied mathematics, physics and philosophy at the University of Münster, where he received his doctorate on philosophy and the foundations of mathematics (1973) and his habilitation in philosophy. Before his appointment to the Chair of Philosophy and Philosophy of Science at TUM and his work as director of the Carl von Linde Academy in 2008, he worked as a professor (1981-1988) and vice-rector (1985-1988) at the University of Konstanz and as a professor and founding director of the Institute for Interdisciplinary Computer Science (1988-2008) at the University of Augsburg. He was the founding director of the Munich Center for Technology in Society (MCTS) and has been TUM Emeritus of Excellence since 2016.
Why you should learn from us
Distinguished Professors
and Experts
Symposium
and Conferences
No upcoming events
* All times in CET